Engineering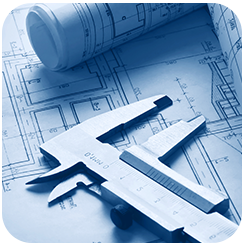 As more engineers retire than new engineers earn degrees, many firms are finding it harder to find qualified professionals to both fill the void and expand their resources. According to industry reports, companies spend significant time and money searching for the right engineering candidates for open positions. Add to that the time lost by staff in evaluating candidates who often are only minimally screened before interviews.
Questa eliminates the burden and expense of recruiting full-time, permanent engineering resources. We identify candidates from our pool of pre-qualified professionals then conduct in-depth interviews and tests to verify credentials and expertise before recommending candidates for specific engineering jobs. Our internal database includes professionals at technical, management and executive levels covering a range of disciplines including mechanical, chemical and industrial engineering.
Mechanical Engineering: Our degreed mechanical engineers have the specialized expertise to analyze, test and develop mechanical devices, power-producing systems such as engines and machines using the latest CAD technologies. We provide permanent staffing specialized in working in aerospace, automotive, machine manufacturing and R&D.

Chemical Engineering: We support a broad range of industries from biotech companies and pharmaceutical companies to energy and oil industries with chemical engineers experienced in conducting R&D, developing safety procedures, troubleshooting manufacturing problems, system designs and evaluating processes.

Industrial Engineering: Questa recruits industrial engineers that have the skills and experience to help companies optimize production processes and systems to reduce waste associated with time, materials, machines and other resources.