Financial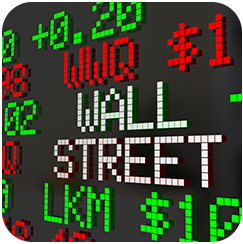 Changing regulations, diverse consumer audiences and a fluctuating global economy complicate operations within the financial services industry. To address ever-evolving governing statutes while enhancing the customer experience amid fierce competition, banks, investment firms, credit card companies, insurance firms and other financial service companies must rely on technology to maintain a competitive edge.
Understanding the financial industry and different factors affecting your business, Questa Technology can help you leverage technology to address your particular challenges while achieving sustainable growth. Our IT financial experts help you improve operations with scalable and integrated IT solutions that are fault-tolerant, cost efficient and low risk. By capitalizing on IT technology, you can easily adapt to change, remain compliant and optimize financial services to build the confidence of your customers in increasing profitability and market share. CitiGroup, ACE Financial Services, and CT Corporation are just some of our financial clients.

RISK MANAGEMENT
Financial firms must ensure the security of their customer information against data breaches. At the same time, operations must follow industry protocols to remain compliant. Understanding your specific risks, Quest Technology develops a technology solution that provides the right tools to monitor and control risk throughout operational processes to eliminate negative results while identifying potential risk.