Manufacturing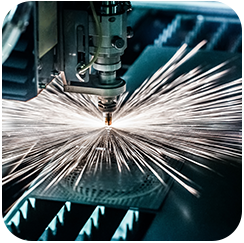 Manufacturing companies require a diverse range of skilled and unskilled labor to maintain operations. Sustaining staff levels is essential for efficient operations in meeting production requirements. Searching for qualified personnel across a wide range of positions, companies often settle for training new hires, which requires additional investments in training and longer timelines to reach acceptable competencies.
Questa is a cost-effective and reliable alternative to an expensive in-house recruitment of full-time employees. Our full-service recruitment division consistently searches for skilled manufacturing personnel for diverse positions ranging from assemblers, forklift operators, and machinists to food scientists, logistics managers, and engineers. Our recruiters are experienced in finding top talent for a variety of manufacturing segments including:
Food & Beverage: Baked and snack food manufacturers, breweries, soft drinks and dairy industry, ingredient, and flavor manufacturing depend on us to find qualified professional to support their production, logistics, quality, R&D, maintenance and other pertinent operations.

Pharmaceutical: As this highly regulated industry looks to develop more innovative drugs at lower cost, Questa supplies pharmaceutical companies with manufacturing personnel skilled in the techniques to optimize work, production and logistics processes while meeting government mandated standards.

Consumer Products: As consumer spending gains strength, manufacturers can rely on Questa for experienced clerical, sales, production, managerial, administrative and technical personnel to support their growing manufacturing needs in meeting increased demand.

Chemical Processing: We recruit full-time employees to support process, manufacturing, warehousing and distribution operations for companies involved with the production of gasses, petrochemicals, paints, plastics, detergents and more.

Automotive: As automotive technology becomes more sophisticated, car manufacturers are challenged with finding skilled workers to design, build and manufacture the next generation of vehicles. Questa understands the requirements of this growing high-tech industry and recruits qualified personnel looking for long-term careers in advanced manufacturing within the automotive sector.

Aerospace: With manufacturing a core element of program development, the aerospace and defense industries rely on our technical recruiters to find skilled professionals experienced in new technologies and manufacturing processes.

Oil & Gas: We address the advanced manufacturing needs of the oil and gas industry and can recruit the necessary niche personnel necessary to support operations at pipelines, terminals, and refineries in the production and transfer of natural gas, crude oil and refined products.

Building Products: As new construction increases nationally, manufacturers of building products including lumber and material needed by contractors and architects can turn to Questa to find the resources to add to their ranks to support the growing industry.