Pega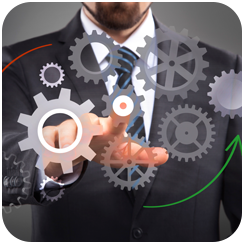 Companies wanting to drive greater operational efficiency in their different systems are utilizing Pega software to build customer relationship management, business process management, and case management applications. An integrated business process management tool, PEGA software serves as the framework to generate process applications without starting from scratch like conventional programming. Users need only design the process flow and functionality dependent on their industry requirements (order entry, call center, patient management, etc.). PEGA then does the rest without the time and expense of additional coding.
Questa understands how to harness the power of specific Pega products to streamline the operational efficiency, customer experience and outcomes of specific industry sectors including health care, financial services, life sciences, manufacturing and more. While Pega offers flexible and user-friendly solutions, technical expertise in object oriented programming principles is important to effectively implement the business management tools in supporting specific industry requirements. Our clients can turn to us for support on:
Building the business case – demo and explain capabilities and benefits

Choosing the right solution among the Pega Business Management Suite based on industry and business challenges (i.e. case management for health care, CRM for insurance, etc.)
Designing the business model/process flow

Creating the application

Implementation
Customer training

Updates and enhancements
With our expertise in the Pegasystems platform and applications for sales, marketing, service and operations, Questa can accelerate your time to market in turning a business objective into a working application to optimize your business performance. We ensure you get the most from your investment by delivering maximum capabilities at lowest total cost of ownership.