Healthcare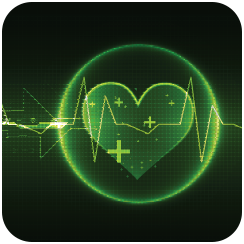 Technological has revolutionized the healthcare industry in the last decade. While electronic health records digitize patient charts that enable access by authorized users for more efficient interactions, portal technology give patients access to their medical records and the ability to engage with providers from the convenience of their computers. The availability of larger datasets of patient information from multiple sources proves valuable to healthcare institutions in supporting future decisions and improving operational efficiency. At the same time, all this sensitive data must be protected against potential security breaches.
As technology offers the tools to modernize healthcare operations and impact patient care, healthcare organizations, providers and even medical practices must determine a plan of action to integrate IT competencies into daily activities.
As a healthcare IT services provider, Questa Technology possesses the specialized skills to plan, design, implement and support your short- and long-term IT initiatives. We understand the challenges faced by the healthcare industry and work to transform and expand IT competencies to meet targeted goals.
Whether you are looking to upgrade from a legacy system, integrate or create new applications, implement greater controls in managing patient data or leverage data to gain insights on operations, our IT professionals can help your healthcare organization achieve your unique goals. Our diverse experience includes healthcare clients such as Independence Blue Cross and the North Carolina Department of Health and Human Services.
CURAM FRAMEWORK
Working within a Cúram enterprise framework, Questa supports the full lifecycle for managing health and social programs with a suite of integrated business-specific applications. Supporting greater transparency and collaboration, the Cúram framework enables departments to become more customer-focused and results-based to improve the efficacy of care.
EPIC
Specialists in EPIC EHR systems, we can support larger healthcare organizations with an integrated suite of healthcare software that offer a range of functions including patient care and registration, clinical systems for doctors, nurses, and other healthcare professionals; systems for lab technologists, pharmacists, and radiologists; as well as billing systems.