Application Development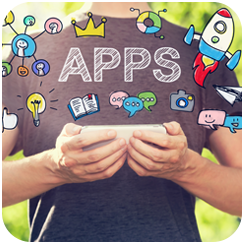 When packaged software or legacy programs aren't adequately meeting your changing business requirements, a custom application may be the right answer to fill business gaps, innovate existing processes, add new cross-functional capabilities and/or address challenging IT requirements.
Expert in a range of application technologies, enterprise platforms, infrastructures and devices, our application development consultants can work with your IT team in joint application development or deliver a full turnkey solution that streamlines business processes, boosts productivity, reduces operational costs and introduces new capabilities. Our comprehensive application development services include:
Data storage requirements

Software and hardware platforms

Enterprise applications and processes

Data analytic tools

Training and support
Using best practices, proven development methodologies and the latest accelerators, Questa Technology develops scalable and innovative solutions that are easy to use and maintain. Working with customers in a range of industries, we have the proven track record in software development projects that drive successful results.