Hadoop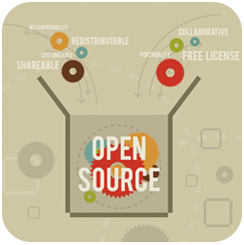 Big Data promises to provide companies with a competitive edge by providing a deeper understanding of business operations that support future decision making. Managing large sets of unstructured data requires storage and analytic capabilities beyond traditional data processing applications.
Hadoop is an open-source software framework that provides greater capability for storing significant amounts of data derived from various sources and enormous processing power to handle concurrent tasks in driving greater insights into data. Serving as a complete solution, Hadoop addresses data processing lifecycles from the collection, storage, and organization to processing and reporting. The framework can be scaled to process large amounts of data on different machines simultaneously. By operating on a free open-source framework and using commodity hardware to store data, Hadoop offers a cost-effective solution to Big Data without a significant investment.
To take advantage of the real power of Hadoop includes understanding the filing system, its operating engine and ecosystem of tools. Questa offers the technology skill sets to guide your IT department in configuring a Hadoop framework into your existing infrastructure. Our support services include:
Consultation on the viability of Hadoop to address Big Data requirements

Migration from existing framework to Hadoop platform

Architecture development
Selection of Hadoop ecosystem technology and tools

Link Hadoop platform with existing systems and data warehouses

Beta testing, implementation, deployment
Data management and governance

Data security architecture

Performance monitoring, maintenance, and updates
Questa can supplement your IT team or work independently as a consultant to build a Hadoop platform within your IT infrastructure. With dedicated and experienced resources from Questa, you can ensure a faster and more successfully implementation to start using Big Data to your advantage.