Infrastructure Services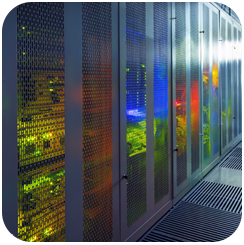 Your IT infrastructure is the lifeline of your business environment. As operations grow and change, your infrastructure must remain responsive to business requirements. That means maintaining technological innovation in your datacenter with the right software, hardware and IT support resources.
Questa Technology can support, upgrade or reimage your IT infrastructure. We possess the expertise and resources to manage the variants of infrastructure components including the data center, storage, computing and integrated applications. Our range of services include:
Data center management

Application management

Storage assessment

Server and application solutions

IT architecture design and implementation

Cloud migration
Working on different engagement levels, our IT staff can supplement managed projects or take the lead in complete program management
VMware

Questa Technology specializes in VMWare or Virtual Machine Software that provides virtual hardware to guest operating systems. As each host appears virtually identical to the guest, VMWare is portable among computers where operations can start from one virtual machine guest and be moved or copied to a different physical machine with no down-time.

Storage Area Network (SAN)

As businesses create greater volumes of data, storage and backup capacity become priorities. Questa specializes in the Storage Area Network architecture, also known as SAN, that attaches disk arrays, tape libraries and other computer storage devices to servers while appearing locally connected while operating remotely. Using this technology, we can build a cost-effective storage and backup strategy without adding onto your datacenter footprint.